Who We Are
 "This is the Church That Faith Built"
Our History
We have indeed come this far by faith. Faith Temple was founded on April 20, 1984, at 1300 Iola Street, Aurora, Colorado by Pastor David and Mable Young along with the founding members. The founding members were: Sister Ola Harris-Pruitt, Sister Edna Johnson, Deacon Mark Johnson, Sister Maude Williams, Sister Patricia Oliver, Mark Johnson II, Tristen Johnson, Darlyne Young-Dixon and Darwin Young. From the Inception of this ministry, God ordered and directed our steps. Prayer, fasting and the Word have proven to be the spiritual core of this church. We have indeed walked by faith and not by sight. God has and continues to show Himself strong and in our midst. He has made ways out of no ways. As we have acknowledged Him, He has directed our path. Through His guidance, we have become God's example of good stewardship. Our first edifice was paid in full in nine (9) years and the mortgage on this facility/complex was burned in three and a half (3 1/2) years on December 6, 1998.  We are Debt Free!!!
Over the past 33 years of ministry, we have expanded our vision and mission to include several ministries. God has given us the Vision of equipping the church to reach their highest potential (Ephesians 4:11-16). God's Mission has become Our Mission as given in Matthew 25:31-40. Our ministry is indeed to feed the hungry, clothe the naked, visit the imprisoned and house the homeless. We are encouraging members and well-wishers to tap into our vision. Faith sees into the future. We admonish you who are visiting us to join us as we grow in Christ and fulfill the vision and ministry of this church.
Pastor Dean Dixon and First Lady Darlyne Dixon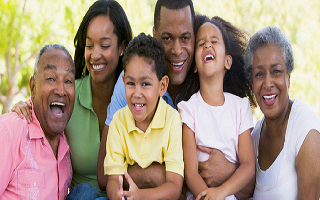 Statement of Faith
Church of God in Christ Statement of Faith
We believe the Bible to be the inspired and only infallible written Word of God. We believe that there is One God, eternally existent in Three Persons; God the Father, God the Son and God the Holy Spirit.
We believe in the Blessed Hope, which is the rapture of the Church of God, which is in Christ, at His return.
We believe that the only means of being cleansed from sin is through repentance, faith in the precious Blood of Jesus Christ, and baptism in water. We believe that regeneration by the Holy Ghost is absolutely essential for personal salvation.
We believe that the redemptive work of Christ on the cross provides healing for the human body in answer to believing prayer.
We believe that the baptism in the Holy Ghost, according to Acts 2:4 is given to believers who ask for it.
We believe in the sanctifying power of the Holy Spirit, by whose indwelling the Christian is enabled to live a holy and separated life in this present world.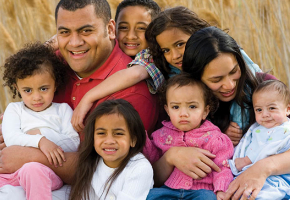 Worship with us Sundays at 10:25 am
Faith Temple Church • 12400 E Hoffman Blvd. • Aurora, CO 80011 • (303) 367-1187